Stop Allowing Drive-Through Mastectomies!
Final signature count: 18,323
Sponsor: The Breast Cancer Site
Sign in favor of allowing women who undergo mastectomies to stay in the hospital longer than 24 hours!
---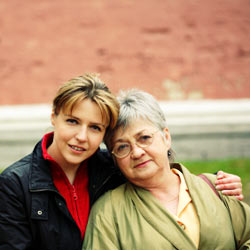 Women with breast cancer should be entitled to receive the best possible treatment and care available. They shouldn't feel rushed through a procedure or suffer from unnecessary complications following treatment.
Many women who undergo mastectomies are being discharged from hospitals within 24 hours of surgery. These situations are called "drive-through" mastectomies — and can have grave consequences for women. The risk of complications from surgery is highest in the days immediately following it, so it's clear why rushing women in and out of their hospital stays carries grave implications.
We need a law that guarantees insurance coverage for at least a 48-hour hospital stay for women who have undergone a mastectomy.
Stand up for our women — sign the petition asking Connecticut Representative Rosa DeLauro to see that this important protection passes into law!
To Top
The Petition:
Dear Representative DeLauro,
I commend you for your efforts in promoting breast cancer patient rights. You've been championing the cause for years, introducing bills that could go a long way in ensuring women who undergo mastectomies are allowed ample hospital-stay time in order to recover.
As it is now, many women who have mastectomies are shuffled through the hospital, surgery and all, within 24 hours. A mastectomy is a significant and comprehensive surgical procedure that's very invasive and personal for a woman. The time immediately following surgery is when infection has the greatest chance of developing, and as such women need to be in the hospital under doctors' care until she shows signs of normal recovery. Any amount of time less than 48 hours is simply too soon to catch any of these possible complications.
We need to advocate on behalf of women who aren't receiving the proper care after such an intense surgical procedure. Please continue to do all you can to see that this type of care swiftly becomes law!
Thank you.